Kitchen Connection - Featured Cheffie: Maria From Italy
Back to Blogs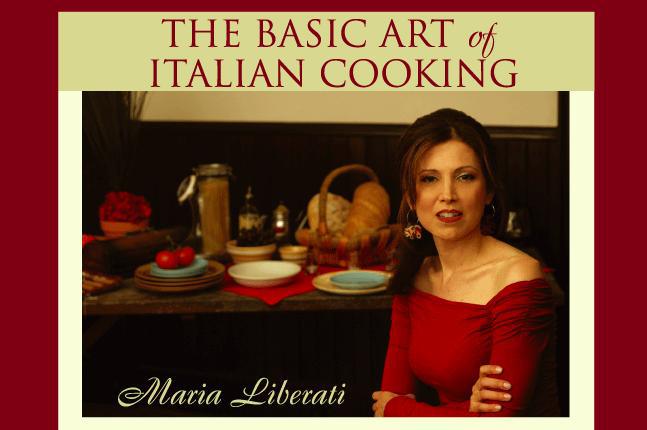 Celebrity Chef/ Award Winning Journalist, creator of the Gourmand World Award winning book series and products and The Basic Art of Italian Cooking by Maria Liberati
"Food is part of my life, my culture, my family, I communicate through food"

Do You Prefer coffee or tea? Tea
Who is your favorite person(s) to cook for? / Eat with? My longtime fiancé. My fiance, but also a large group of family and friends
What are your favorite dishes or cooking topics to teach? Risotto, pizza, sauces. risotto, healthy ways to prepare traditional recipes
Do you have any cooking/food superstitions? A watched pot never boils!
If you could get a tattoo of a food, what would it be and why? A blood red orange, I think they are one of the most beautiful and delicious foods to eat, not to mention how healthy they are for you! A pizza, my favorite food, my addiction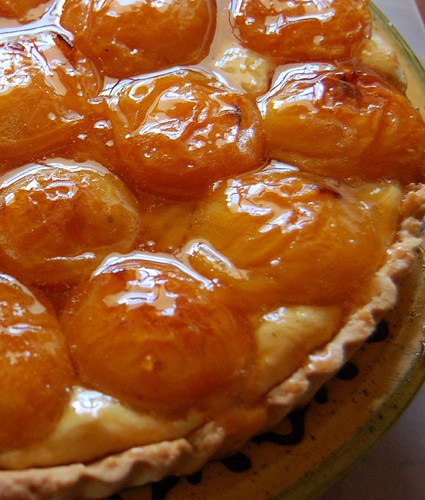 Maria's Apricot Clafoutis
What is one dish, drink or food topic that you're really wanting to learn or master? N/A
What does food mean to you? How has food changed/shaped your life? Food is my life; it has connected me with family and memories and also helped me to learn more about my culture and other cultures through the history and traditions associated with food. Food is part of my life, my culture, my family, I communicate through food
Tell us about a time when food connected you with a stranger(s). My audience and readers connect with me all the time at book signings and live appearances. Many of my readers will note one of my recipes and tell me about their memory of that recipe or dish! It is really something special how people connect with me through my recipes and food memories. My readers of my books connect with me through many of my recipes and food memories
If you're not living in the same place where you grew up, how have your food traditions changed/ evolved with you? I live in both Italy and the USA; Food is strongly connected to my culture and helped me understand my culture in Italy and my heritage. Exploring recipes, food writing has been a very cathartic experience for me and has helped me to keep my culture and traditions begun by my grandparents alive! I live in many places and my food culture always follows me, nut I love to try to meld my traditions with the local foods of wherever I am.
Who was the first one to expose you to cooking/good eating? Who has the most influence on how/what you cook? My mom was the first person to cook with me when I was very young and then my grandparents and aunts and cousins sine well-cooked together for big Sunday dinners. However, as an adult my fiancé has been a big influence on my cooking and broadening my experience with food and wine, even more so than my educational culinary training. My mother, my grandparents, and my fiancé
What is your never fail piece of cooking advice? Did someone pass it on to you? Did you learn that lesson the hard way? Keep it simple and always use the best ingredients you can find. My first teachers of cooking-my mom, my grandmothers, aunt and my fiance-have always had that as their philosophy. Keep it simple, don't try to complicate a dish

II. To find out more about Maria: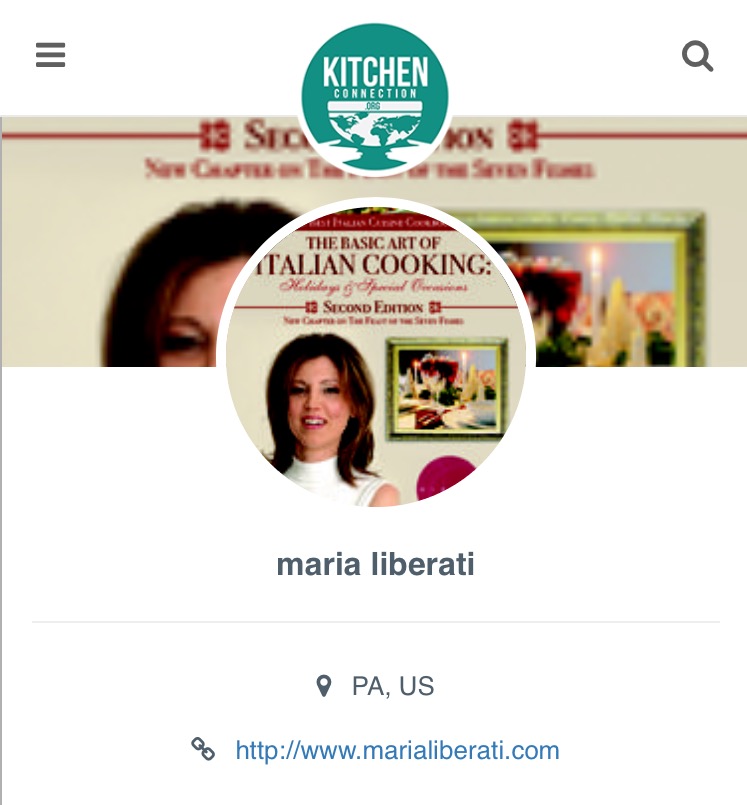 Tags :
Featured
Cheffie
Maria
Italy
Kitchen
Connection
Kitchen Connection

Using this space to Connect you with the world, your world!