Kitchen Connection - Featured Cheffie: Maria From Italy (Italian)
Back to Blogs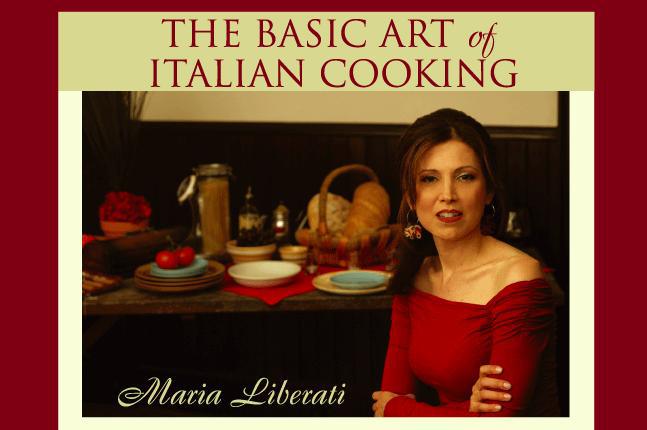 Chef rinomato/Giornalista premiata, creatrice della serie di libri e di prodotti vincitrici del Gourmand World Award e del marchio "L'Arte Basica della Cucina Italiana" di Maria Liberati.

Preferisci tè o caffè? Tè.
Per quale persona preferisci cucinare? / Con quale mangiare? Il mio fidanzato di vecchia data. Il mio fidanzato, ma anche un ampio gruppo di familiari e amici.
Quali sono i piatti o tema culinari che preferisci insegnare? Risotto, pizza, salse. Risotto, modi salutari di preparare ricette tradizionali.
"Il cibo è parte della mia vita, la mia cultura, la mia famiglia, comunico attraverso il cibo."


Ha qualche superstizione culinaria/alimentare? Se osservi una pentola, l'acqua non bolle mai!
Se potessi tatuarti un cibo, quale sarebbe e perché? Un'arancia rossa, penso che siano uno dei cibi più belli e deliziosi da mangiare, senza contare quanto siano salutari per te! Una pizza, il mio cibo preferito, la mia droga.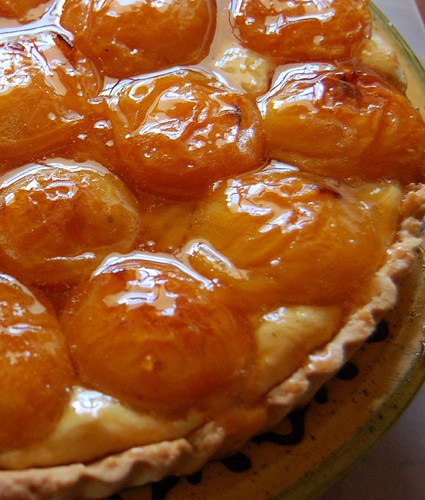 "Apricot Clafoutis" di Maria
Qual è un piatto, bibita o tema alimentare che ti piacerebbe davvero insegnare o padroneggiare? N/A
Cosa rappresenta il cibo per te? Come ha cambiato/formato la tua vita? Il cibo è la mia vita; mi ha messo in contatto con la famiglia e i ricordi e mi ha inoltre aiutato a imparare di più sulla mia cultura e altre culture attraverso la storia e le tradizioni associate al cibo. Il cibo è parte della mia vita, la mia cultura, la mia famiglia, comunico attraverso il cibo.
Raccontaci di quando il ti ha messo in contatto con uno sconosciuto Il mio pubblico e i miei lettori entrano in contatto con me continuamente alle presentazioni dei libri e nelle apparizioni dal vivo. Molti dei miei lettori notano una delle mie ricette e mi parlano del loro ricordo di quella ricetta o piatto! É davvero speciale il modo in cui le persone entrano in contatto con me attraverso le mie ricette e i ricordi legati al cibo. I lettori dei miei libri entrano in contatto con me tramite molte delle mie ricette e ricordi alimentari.
Se non vivi nello stesso luogo in cui sei cresciuta, come sono cambiate/evolute con te le tue tradizioni alimentari? Vivo sia in Italia sia negli Stati Uniti; Il cibo è fortemente legato alla mia cultura e mi ha aiutato a capire la mia cultura in Italia e le mie origini. Esplorare ricette, scrivere di cibo è stata un'esperienza davvero catartica per me e mi ha aiutato a mantenere viva la mia cultura e le tradizioni iniziate dai miei nonni! Vivo in molti posti e la mia cultura del cibo mi segue sempre, ma amo provare a unire le mie tradizioni con i cibi del luogo in cui mi trovo.
Chi è stata la prima persona a farti scoprire la cucina/il mangiare bene? Chi ti ha influenzato maggiormente su come/cosa cucinare? La mia mamma è stata la prima persona che ha cucinato con me quando ero molto giovane e poi i miei nonni e zie e cugini – cucinavamo insieme per grandi cene domenicali. Tuttavia, da adulta il mio fidanzato è stato una grande influenza sulla mia cucina e sull'ampliamento della mia esperienza con cibo e vino, anche più della mia formazione culinaria. Mia madre, i miei nonni e il mio fidanzato.
Qual è il tuo consiglio culinario che non manca mai? Te l'ha tramandato qualcuno? Hai imparato questa lezione nel modo più difficile? Prepara cose semplici e usa sempre i migliori ingredienti che riesci a trovare. I miei primi insegnanti di cucina – la mia mamma, le mie nonne, mia zia e il mio fidanzato- hanno sempre avuto questa filosofia. Prepara cose semplici, non tentare di complicare un piatto.





II. Per scoprire di più su Maria: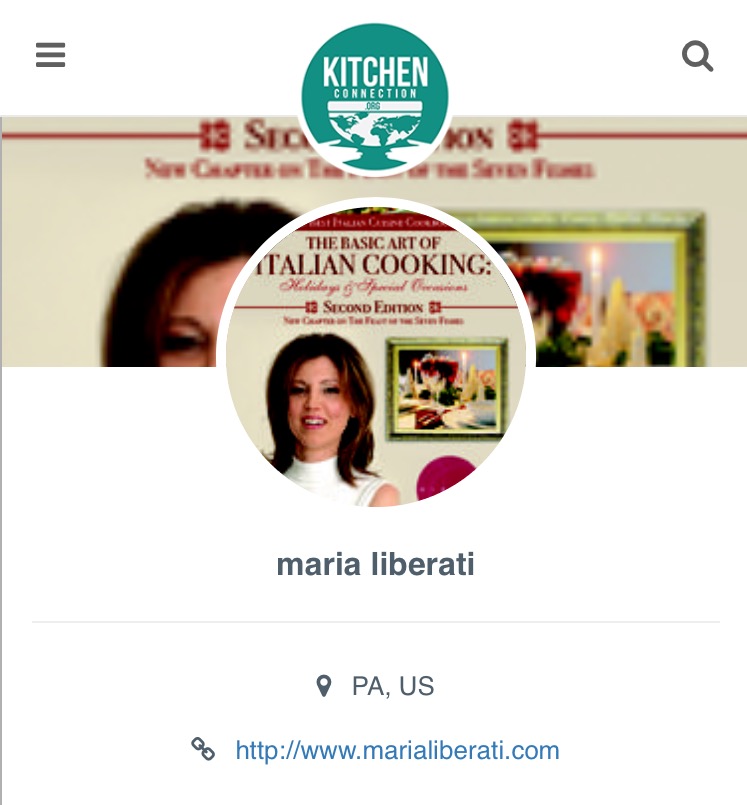 Tags :
Featured
Cheffie
Maria
Italy
Kitchen
Connection
Kitchen Connection

Using this space to Connect you with the world, your world!