Kitchen Connection - Kitchen Connection Goes to: Chile!
Back to Blogs
The narrow, long strip of land that reaches to the most southern tip of South America, is best known for its fresh fruit, wine, forestry and fishery products. While it may be a long journey for some, Chile is home to almost 18 million residents. If you do manage to make the journey, you will find that Chileans have their own special spin on many popular North and South American dishes such as empanadas, festive drinks, hot dogs. Dulce de leche is staple flavor, as you find it in many of their dishes. You will realize what a hidden gem Chile is once you discover all that Chile has to offer.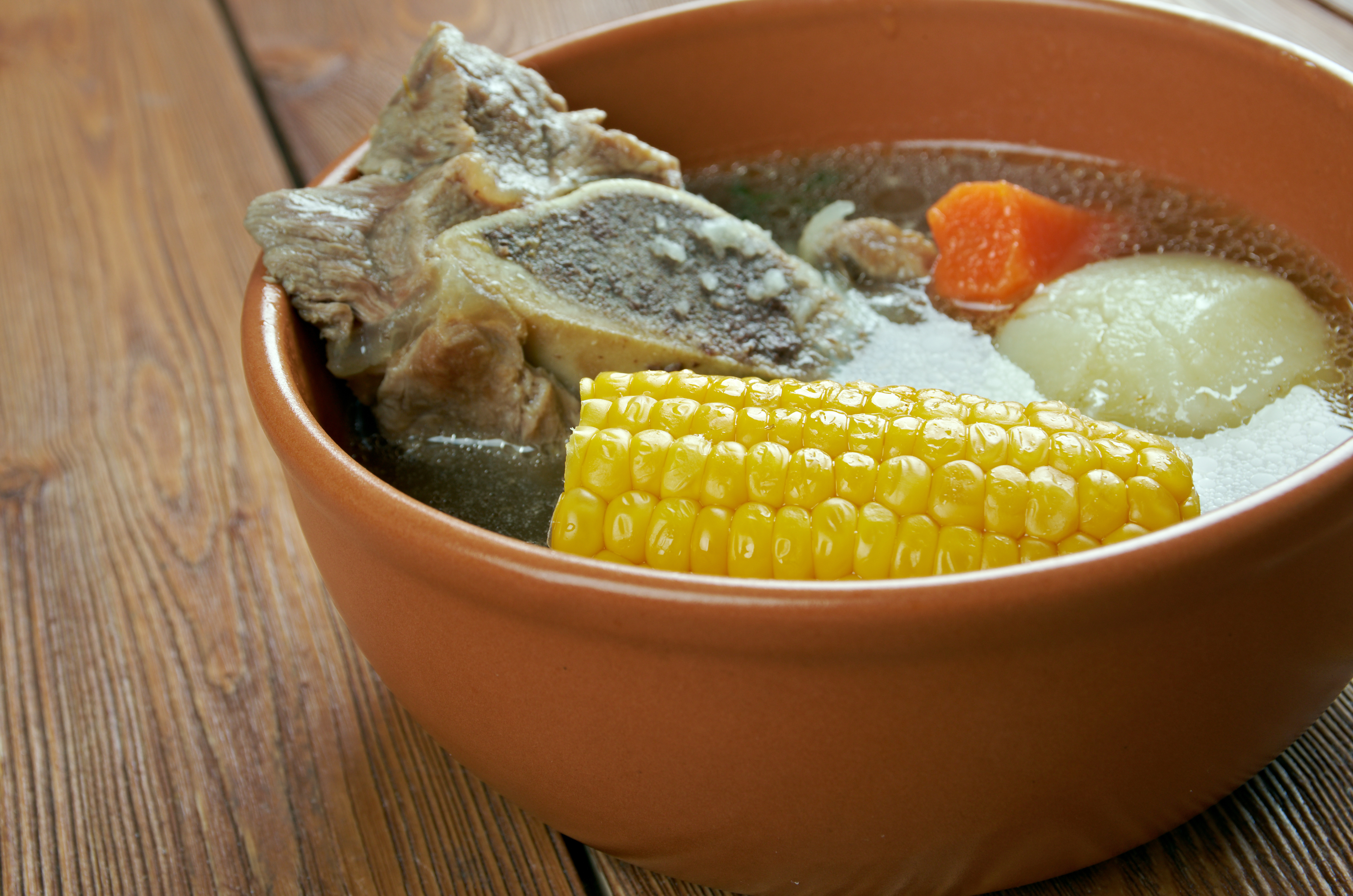 Cazuela: A delicious stew named after how it's prepared - "cooking pot"
Cazuela is made with meat or chicken, potatoes, and vegetables, Chileans like to save the best for last and consume the liquid stock first.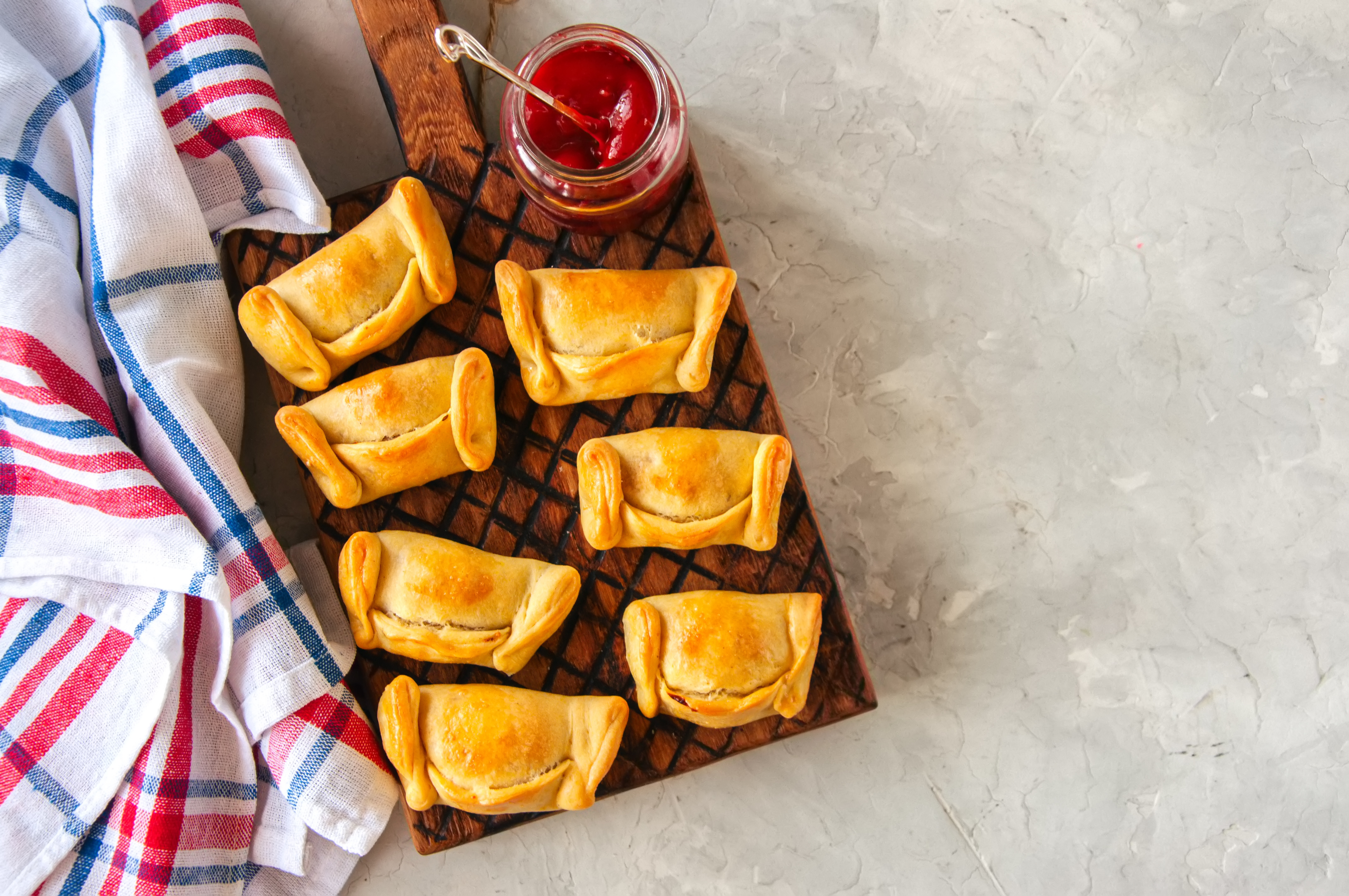 Empanadas: The Chilean Twist
Chileans make theirs unique using a filling called "pino", a seasoned mixture of ground beef, black olives, raisins, and onions. They are later topped with hard-boiled eggs.
Country Facts:
Official Name: The Republic of Chile
Capital: Santiago
Official Language(s): Spanish
National Dish(es): Curanto
Fun Facts:
Patagonia, located in Chile is known to be the cleanest place in the world.

In Chile there are a lot of interesting games and sports. For example soccer is very popular in Chile. The team is mostly known as La Roja (the red team) because of their bright red uniform. Some of the popular teams in Chile are called Colo-colo, Catolica, and Cobreloa. These teams and more are in the premier league called Copa Scotiabank.
"Insider Foodage"
*Country: Chile
*Continent: South America
*Capital: Santiago
*Largest City (ies): Santiago
*Culinary travel destination(s):
*Primary Language(s): Spanish
*%Urban to Rural: 87.49%
*Primary Agricultural Exports: fresh fruit, forestry, wine and fishery products
*Populatio,.n:17,939,682
*Food expenditure for one week: $292.81
*Caloric intake available daily per person: 2,979 kcal
*Alcohol consumption per capita: 7.67 litre
*Obese population: 27.80%
*Meat consumption per person per year: 74.1 kg
*Prevalence of Hunger: 5 Global Index Score
*Culture: Religion - Most Chileans practice Roman Catholicsm. The religion has played a large role in defining social and political life. In public schools, religious instruction is almost exclusively Roman Catholic. Abortion is actually illegal due to the influence of the Church. While legal now, divorce was originally illegal until 2004. Most national holidays are religious in nature, where Chileans of more mature generations still celebrate their saint's day as much as they do their own birthday.
*National Dish (es): Curanto is an authentic Chilean dish prepared in a manmade bonfire of red hot stones where various seafood, meats, and vegetables are combined and cooked.
*National Drink(s): Pisco Sour gets its name from pisco, which is its base liquor. It develops a sour flavor by using sour citrus juice and sweetener components.
*Local produce: Chilean strawberry, Chilean wineberry
*Main religions: Christianity (majority Roman Catholic, but also Protestant), Judaism, indigenous religions

*Indigenous communities and their dishes: Mapuche, Aymara,Polynesian Rapanui of Easter Island and the few remaining survivors of several Fuegian nations, such as the Yamana and Qawasqar.

Tags :
Kitchen Connection
Chile
Featured
Country
Chileans
Food
Travel
Kitchen Connection

Using this space to Connect you with the world, your world!