Kitchen Connection - Kitchen Connection Goes to: Ethiopia!
Back to Blogs
Ready to dig in and learn a little about Ethiopia? This multi-ethnic and multi-cultural nation is not only known as Africa's diplomatic capital, hosting several international organizations, but is also known for its diverse food choices. With an array of spice blends mixing up to as many as 25 individuals spices used in a dish at any one-time, Ethiopian food has something for everyone. The vibrant colorful cuisine is sure to satisfy all the senses and warm the heart as it is customary to eat with and be fed by family and friends.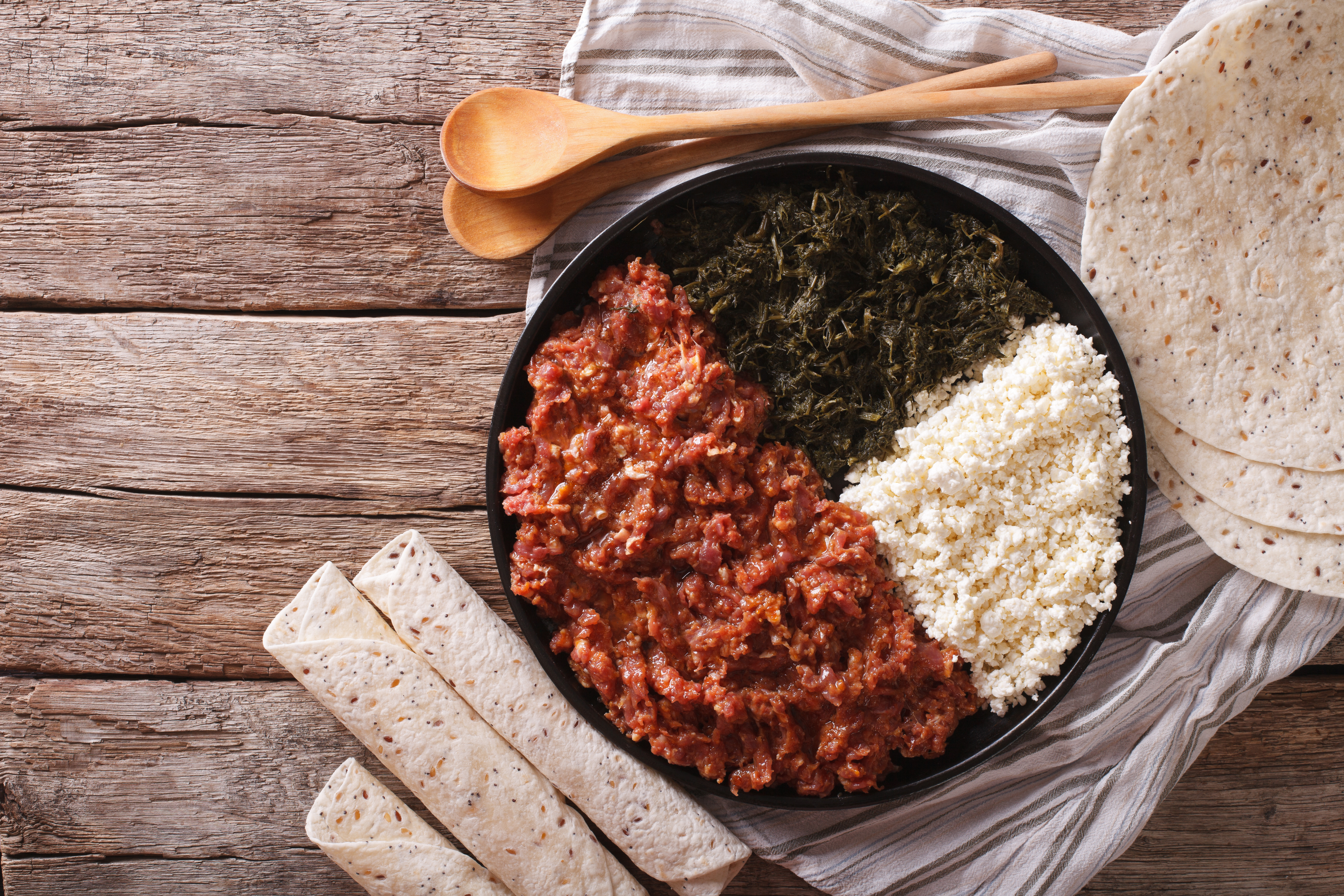 KITFO
Continent: Africa
Official Name: Ethiopia
Capital: Addis Ababa
Official Language(s): Amharic
National Dish(es): Wat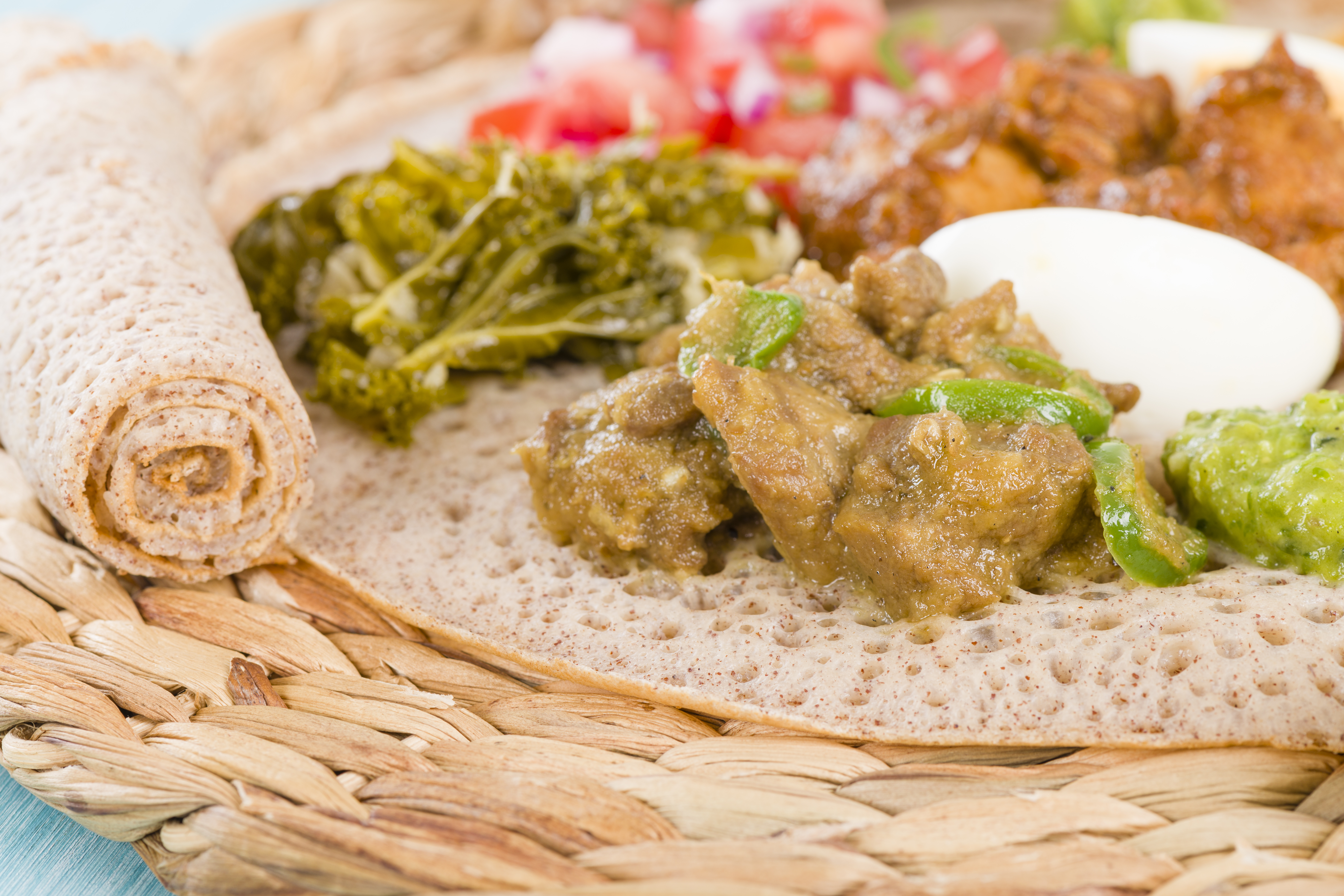 INJERA
"Insider Foodage"
*Culinary travel destination(s): Addis Ababa, Bahir Da, Gondar, Lalibela:
*Primary Language(s): Oromo, Amharic, Somali and Tigrinya
*%Urban to Rural: 20.8%
*Primary Agricultural Exports: coffee, livestock products (leather, live animals and meat), oil seeds and pulses, fruits, vegetables and flowers, textiles, natural gum, spices and mineral products
*Population: 113,230,224
*Food expenditure for one week: $239.89
*Caloric intake available daily per person: 1,950 kcal
*Alcohol consumption per capita: 2.50 liters
*Obese population: 4.5%
*Big Mac Price: $4.23
*Meat consumption per person per year: 8.5 kg
*Prevalence of Hunger: 32.3 Global Index Score
*National Drink(s): Tella, Tej
*Major Holidays/Special Holiday Foods: Kitfo
*Main religions: Christianity, Islam, Judaism and Paganism.
*Indigenous communities and their dishes: Oromo, Amhara Somali Tigray Sidama 4 per cent, Gurage, Welaita , Hadiya, Afar, Gedeo, Siite , Kefficho,
*Native species: The Ethiopian Wolf, Walia Ibex, The Mountain Nyala Somali Wild Donkey, The Yellow Fronted Parrot The Bale Mountain Vervet Menilik Bushbucks, Gelada Baboons, Swanyne's Hartebeeste, The Black Lion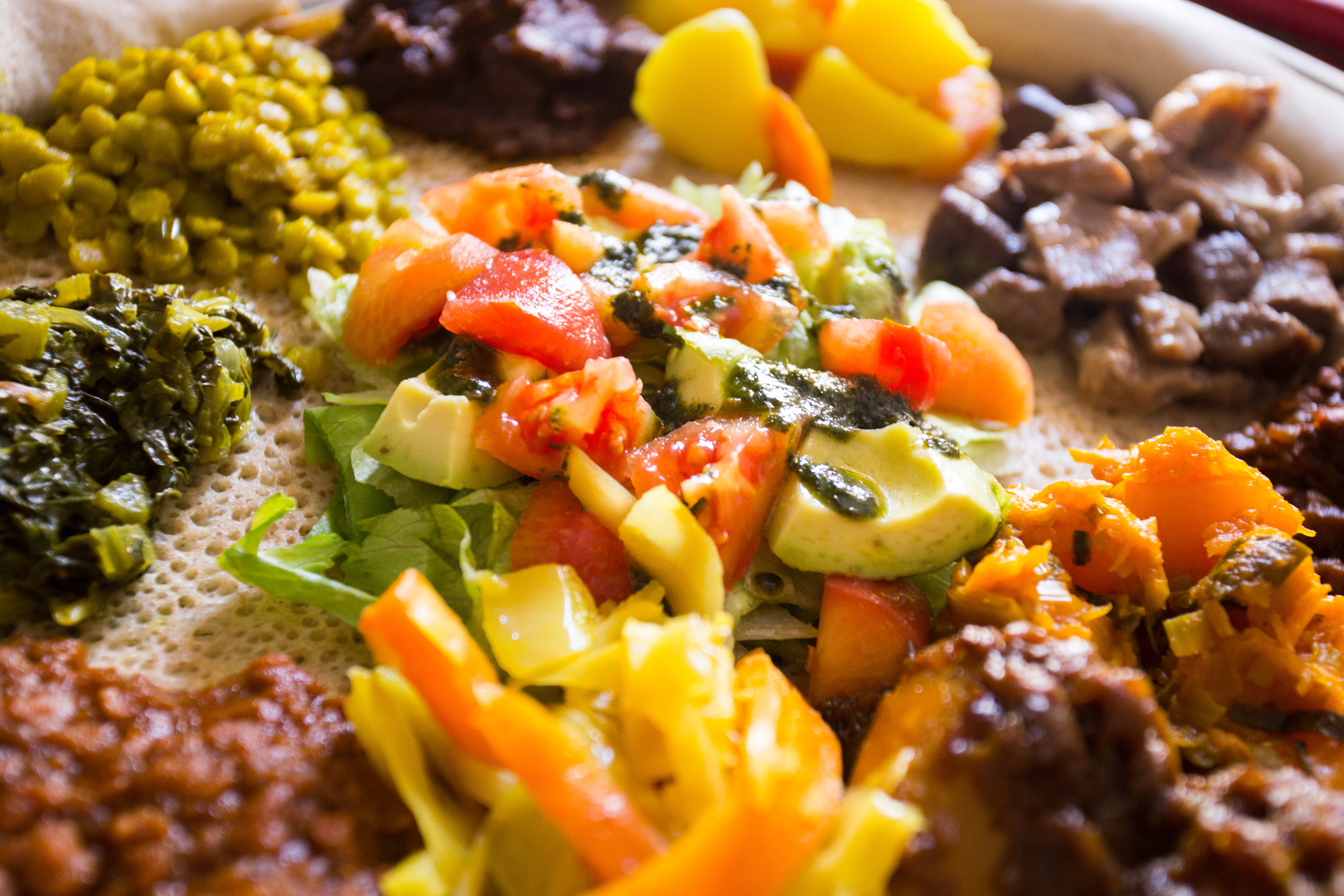 Yetsom Beyaynetu
Even if you have never traveled to Ethiopia, chances are you may still have the opportunity to try the food! Restaurants serving up this delicious cuisine are growing rapidly in popularity. Could this be the next emerging food trend? From coffee to collard greens, Ethiopia also produces several different crops adding to its culinary choices. So, coffee lovers rejoice! It was actually Ethiopia that first discovered our favorite caffeine source, when a shepherd noticed his goats became restless after eating some of the leaves. To this day, rituals and ceremonies are dedicated to the indulgence of a cup poured through the traditional pot, distinguished by its neck and spout, called a Jebena.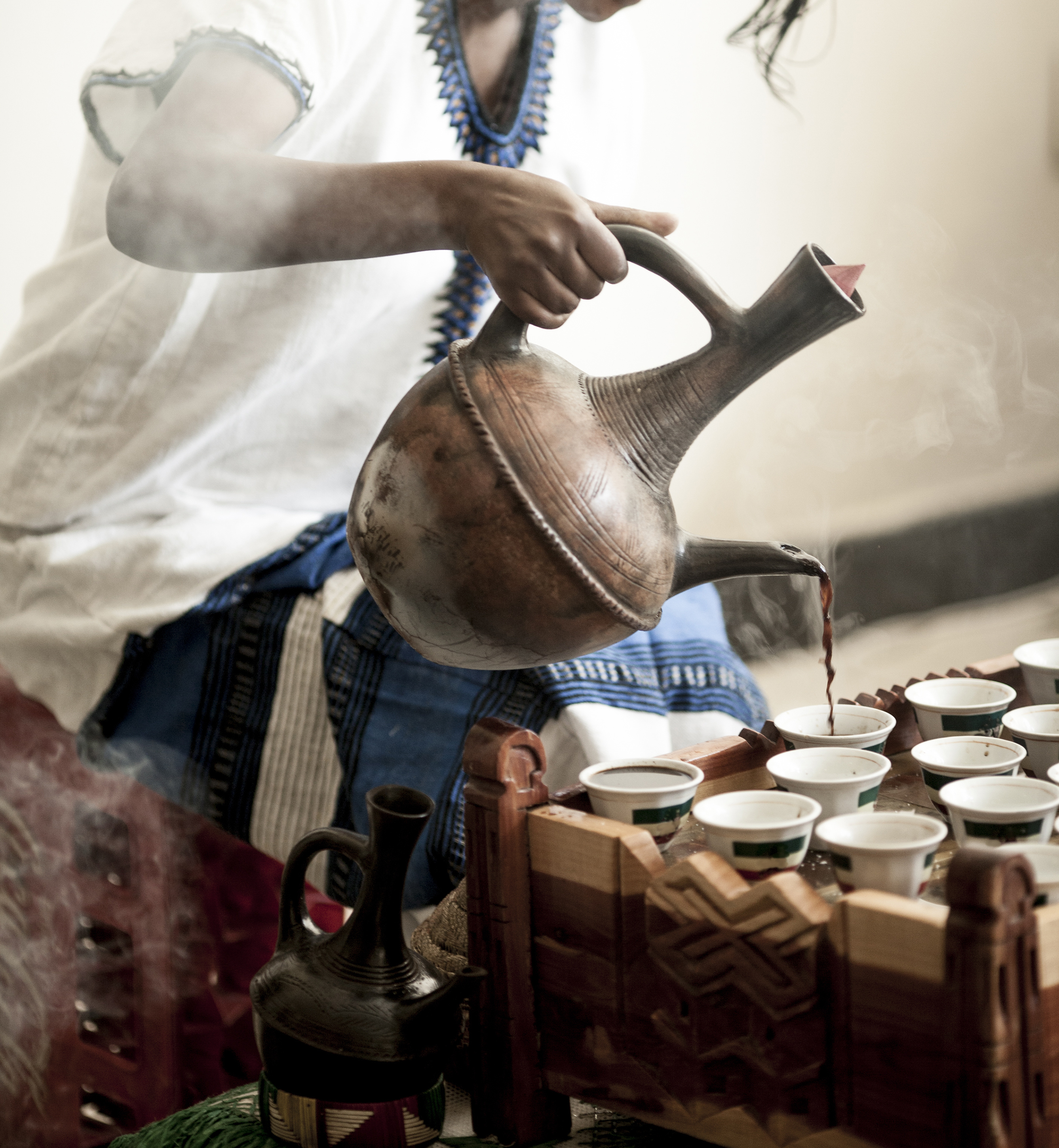 ETHIOPIAN COFFEE
Author
Kassandra Jones
Tags :
Kitchen Connection
Lesotho
Featured
Country
Ethiopian
Food
Travel
Kitchen Connection

Using this space to Connect you with the world, your world!