Kitchen Connection - Kitchen Connection Goes to: Japan!
Back to Blogs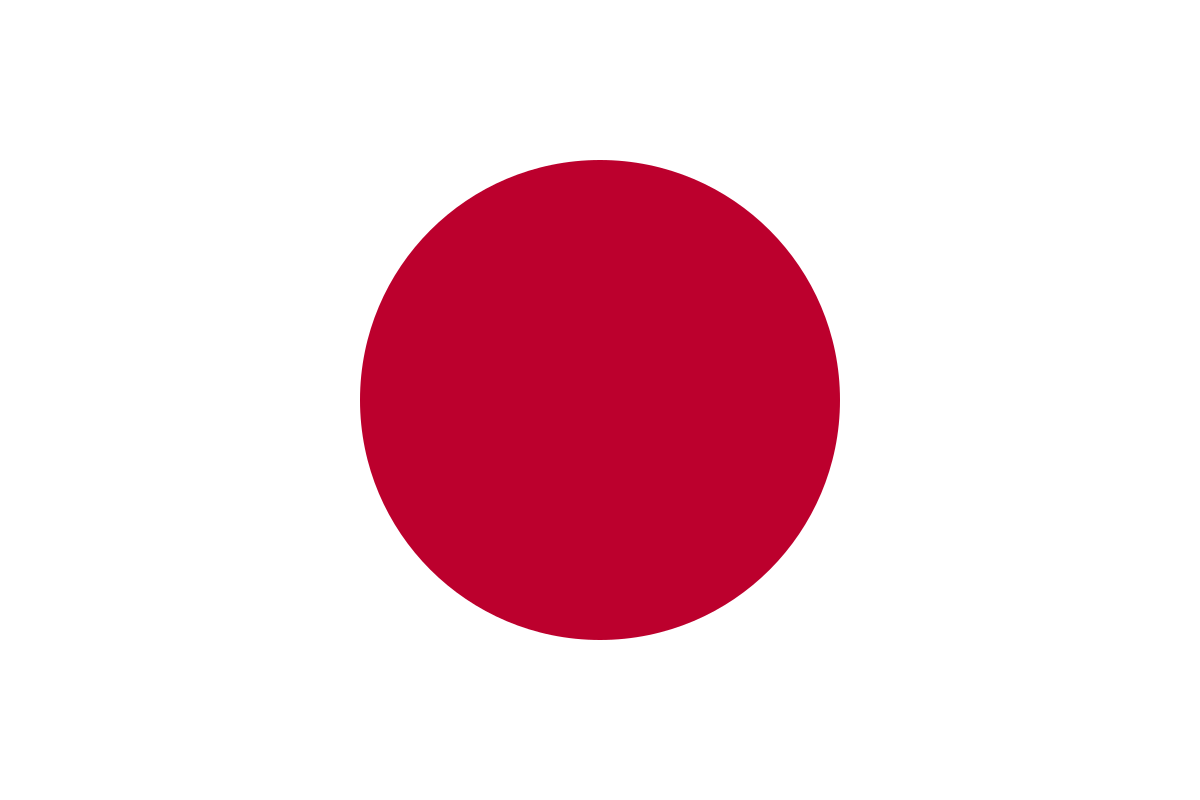 Japan, an island country in East Asia, is divided into 47 prefectures in eight regions. Its name is known to mean "sun origin," and it is often called the "Land of the Rising Sun."
Festivals are a huge part of Japanese culture. There are many festivals that go on throughout the year, primarily because almost every shrine celebrates one of their own. Festivals feature processions and also decorated floats known as dashi. They are pulled through the town while drum and flute music is performed by people sitting on the floats. Festivals can range from being very mellow and relaxed to loud and exciting.
Temples and castles are a significant site to see while visiting Japan. There are temples and castles all over the country, representing a huge part of Japanese culture.

Insider Footage
Country: Japan
Continent: Asia
Capital: Tokyo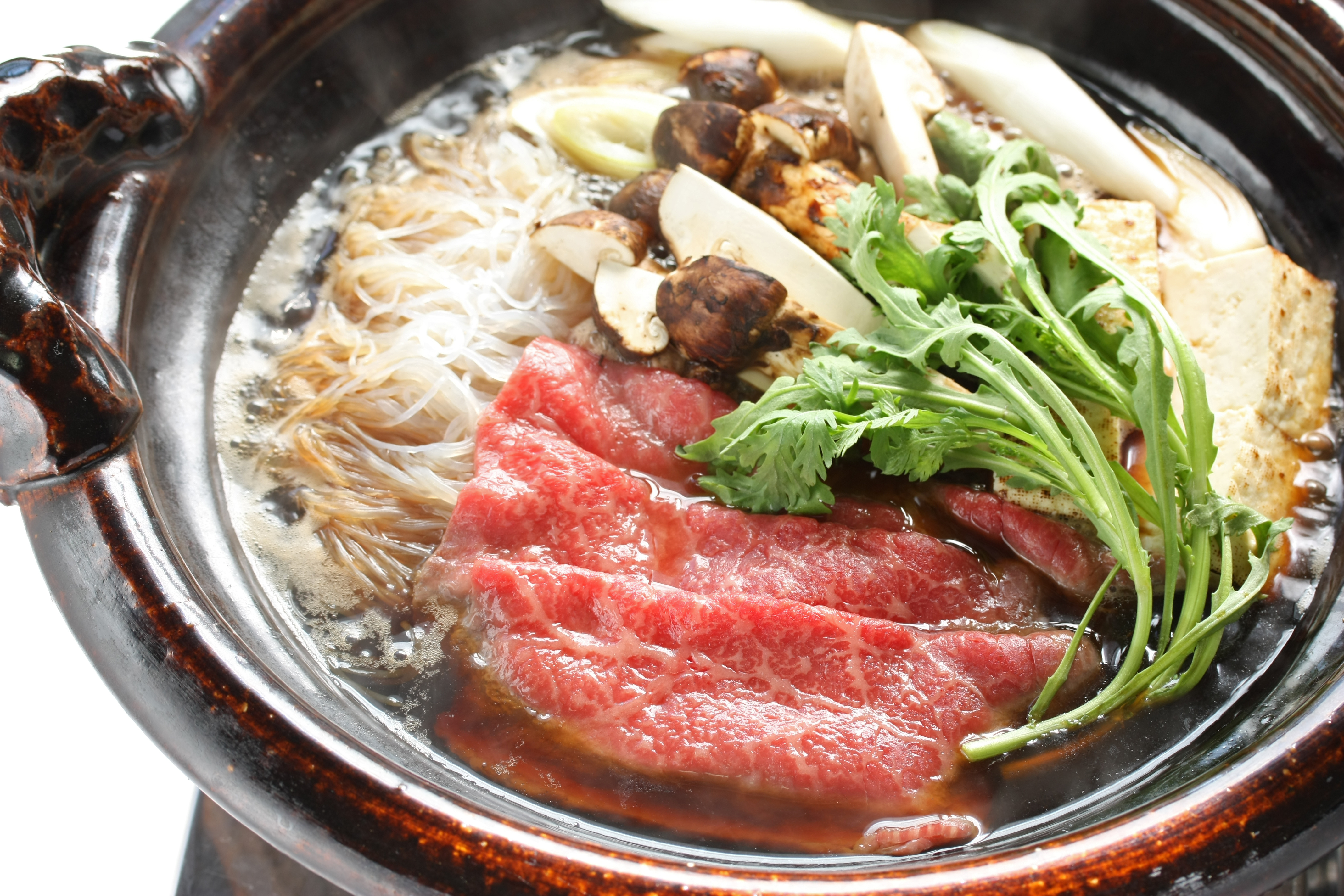 Sukiyaki consists of thinly sliced beef that is slowly cooked right at the table in front of you. It is accompanied by vegetables and other ingredients cooked in a shallow iron pot in a mixture of soy sauce, sugar, and mirin. Generally, this is a winter dish commonly prepared during the Japanese year-end parties.
Largest City (ies): Tokyo, Yokohama, & Osaka
Culinary travel destination(s): Tokyo, Kyoto, Osaka, Hakodate, & Nagoya
Primary Language(s): Japanese
%Urban to Rural: 93.5% Urban vs. 6.5% Rural
Primary Agricultural Exports: Wheat, Soybeans, & Palm Oil
Population: 127.3 million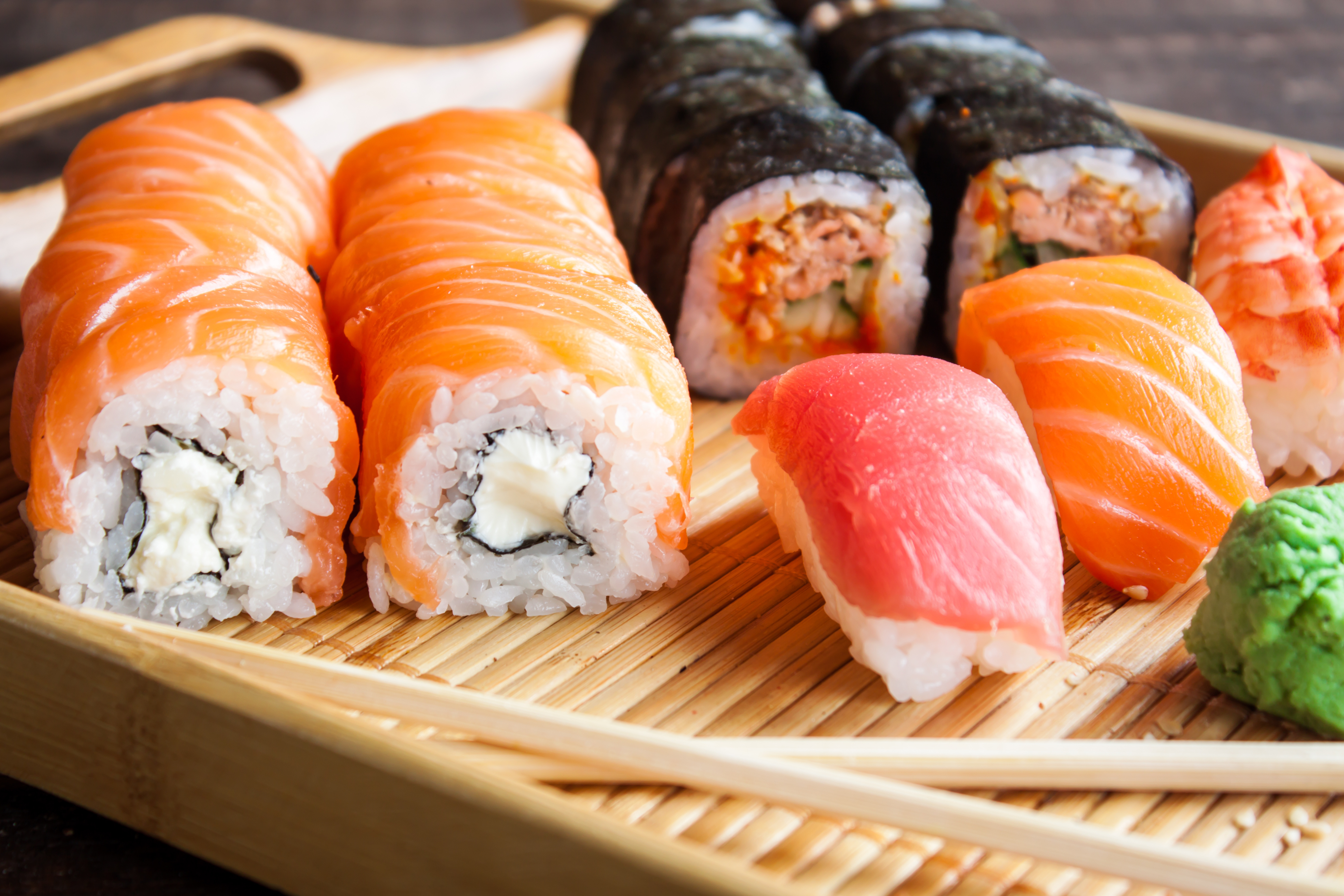 Sushi
Sushi is a type of food preparation originating in Japan. Traditionally, sushi consists of cooked vinegared rice, raw or cooked seafood, meat, vegetables, and sometimes tropical fruits.
*Food expenditure for one week: ¥3,119.89 or $30.89
*Caloric intake available daily per person: 2,800
*Alcohol consumption per person: 7.2 litres
*Obese population: male 3.8% /female 3.4%
*Big Mac Price: 3.47 U.S. Dollars
*Meat consumption per person per year: 45.9 kg
Prevalence of Hunger: <5%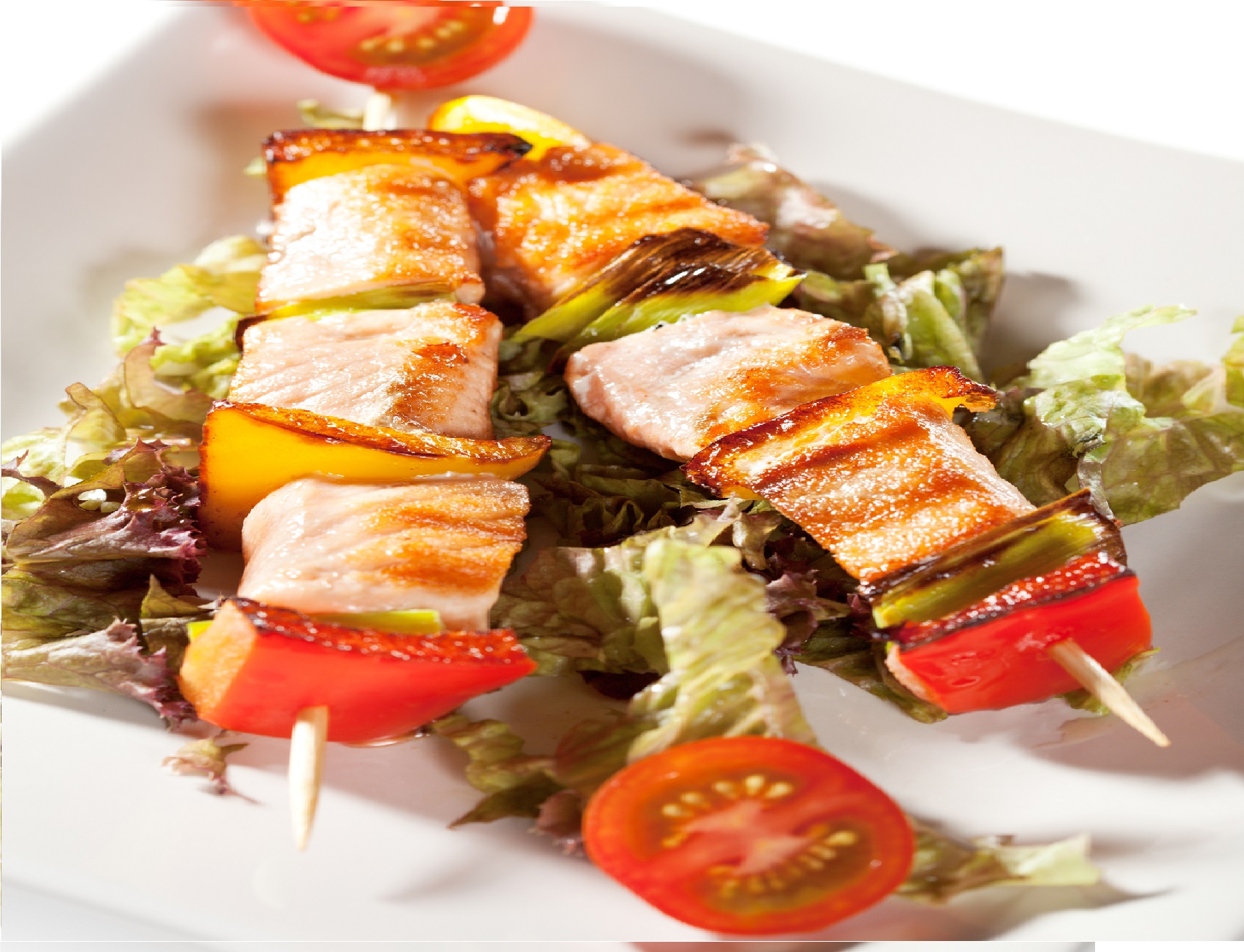 Yakitori
Yakitori is a Japanese type of skewered chicken. Preparing this dish involves skewering the meat with kushi. The skewers made of steel, bamboo, or similar materials. The skewers are then grilled over a charcoal fire.
Culture: Japan has a fascinating and multifaceted culture. On the one hand it is steeped in the deepest of traditions dating back thousands of years. On the other, it is a society in a continual state of rapid flux, with continually shifting fads and fashions and technological development that constantly pushes back the boundaries of the possible.
National Dish (es): Sukiyaki (prepared right at the table by cooking thinly sliced beef together with vegetables, tofu and vermicelli), Kaiseki Ryori (consisting mainly of vegetables and fish with a seasoning base of seaweed and mushrooms), and Yakitori (small pieces of chicken meat, liver and vegetables skewered on a bamboo stick and grilled over hot coals).
National Drink(s): Whilst sake (rice wine) is the national drink of Japan and lager-beer (pronounced "beer-ru" in Japanese) is the most popular drink.
Special Holiday Foods: Holiday foods will depend on the holiday and the family's ethnicity. The following are just some examples:
- Oshogatsu/Japanese New Year: New Year's Eve Toshi Koshi Soba is eaten. It literally translates to "year crossing soba." The noodles are extra long to symbolize long-life and are served in a simple warm dashi broth with a piece of red and white kamaboko and some scallions. Other foods eaten during this holiday include Tataki Gobo, Kikka Kabu, Kohaku Namasu, Kuromame, Datemaki, Gomame, Kurikinton, Kamaboko, and Kazunoko.
- The Hina Matsuri (Girl's Day Festival): Hishimochi are lovely, diamond-shaped mochi (rice cakes) with pink, white and green layers. Pink represents plum blossoms (in season in late February and early March), white represents the snow of the waning winter, while green represents the new, fresh growth of early spring. Shiro-zake is the first variety of sake of the year, available in early spring. The pure-white color of the sake compliments the pink of the plum blossoms. Hina arare are small, blossom or snowflake-like pink, white and green balls of crunchy puffed rice, sometimes sweetened with sugar.
- Christmas: Although not typically a national holiday in Japan, Christmas is still celebrated as more of a fun, romantic holiday in Japan. Traditional Japanese Christmas food is Christmas cake. It's not a rich fruit cake; it is usually a sponge cake decorated with strawberries and whipped cream.
Fun foodie facts: With many unique foods eaten in Japan, there are some that may seem odd to people who are not from their culture. Some interesting eating habits include raw horse meat being a very popular food in Japan, muskmelon may sell for over 300 U.S. dollars, and Sumo Wrestlers eat a stew called Chankonabe to fatten up. Chankonabe is served in my restaurants in the Ryogoku district. In addition to these fun food facts, there are four different writing systems in Japan (Romaji, Katakana, Hiragana, and Kanji) and poorly written English can be found everywhere, including on T-shirts and other fashion items.
Tags :
Kitchen Connection
Japan
Featured
Country
Japanese
Food
Travel
Kitchen Connection

Using this space to Connect you with the world, your world!