Kitchen Connection - Kitchen Connection Goes to: Nigeria!
Back to Blogs

The African "superpower" Nigeria has one of the largest populations out of all the nations that make up this giant continent with over 250 ethnic groups and 500 indigenous languages spoken here. A popular expression states "When Nigeria sneezes, the rest of the African nations (with the exception of South Africa) catch cold". From street stalls to celebrations, you can find numerous delectable foods to try. The best part? Most dishes are made with vegetables, protein, herbs and spices so they pack a powerful health punch as well.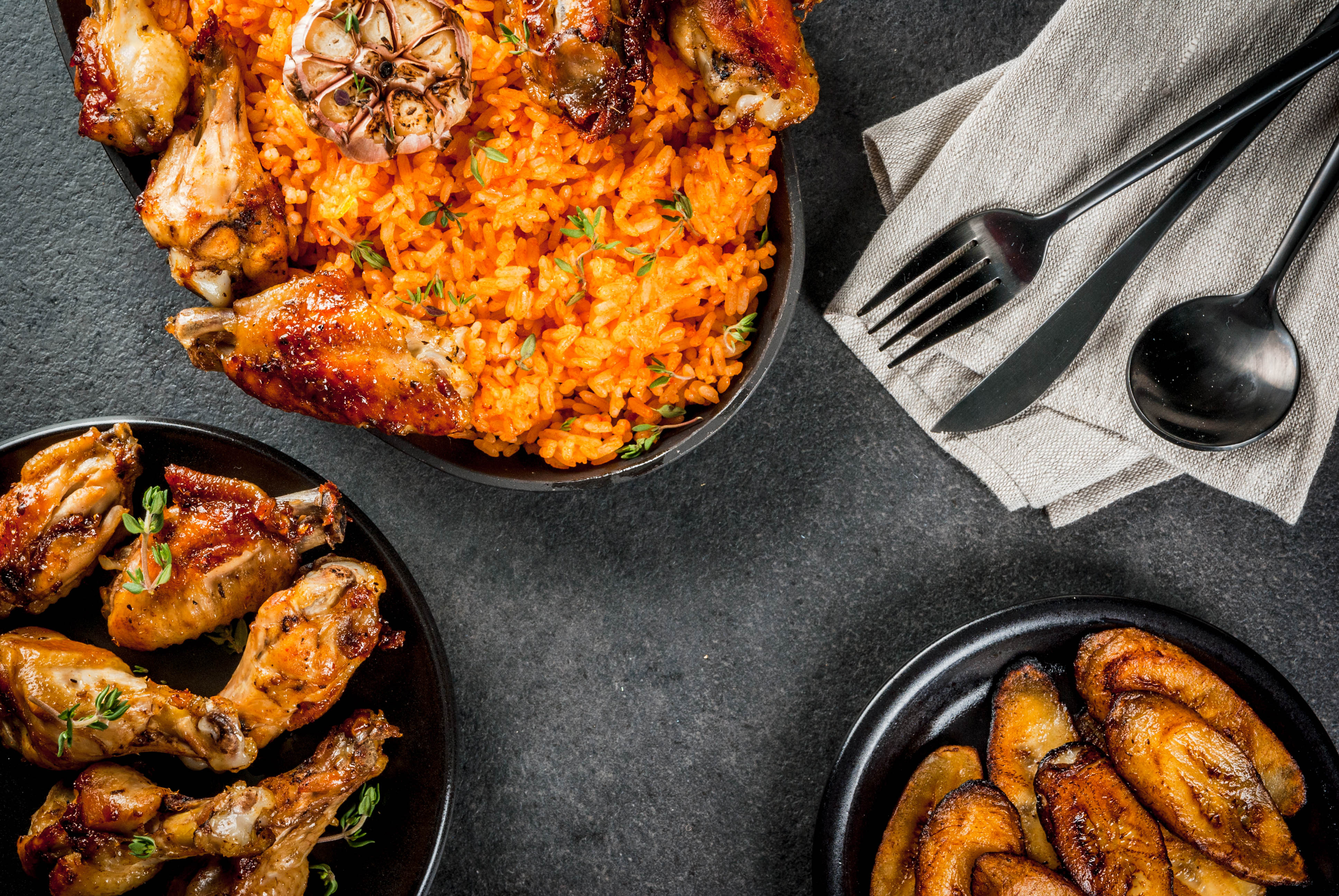 JOLLOF RICE
Official Name: Federal Republic of Nigeria
Capital: Abuja
Official Language(s): English, Hausa, Yoruba, Ibo
National Dish(es): Gbegiri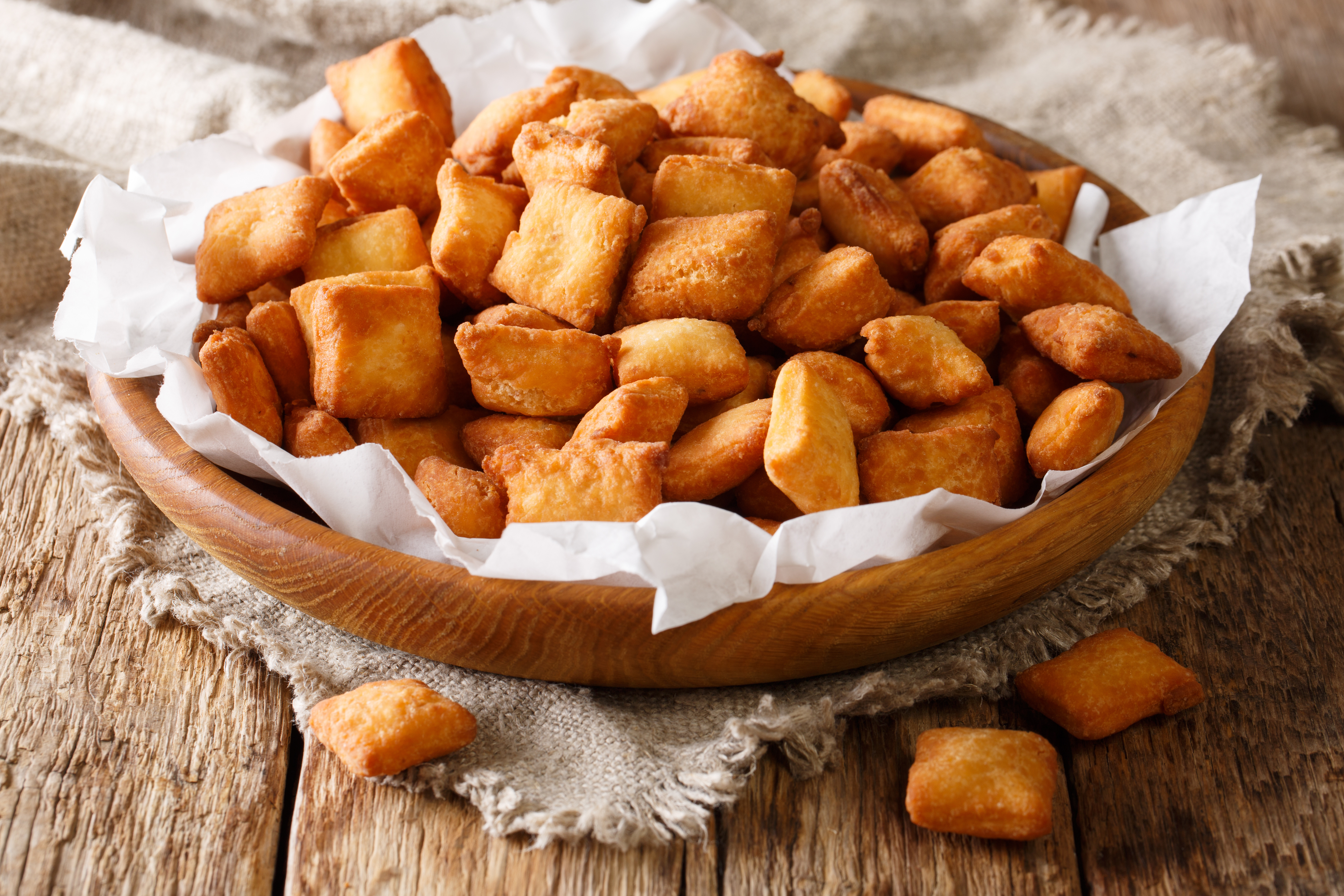 CHIN CHIN

There are plenty of bite sized snacks ready to be popped into your mouth found throughout the country like Chin Chin or Nigerian Puff Puffs. Be cautious though! As these delightful small treats make it easy to lose track of how many you've actually had. There are also several dishes that sound quite different than what they actually taste like such as the Nigerian Egg Roll (in no relation to the Chinese version) or Bitter Leaf Soup that is in fact, not at all bitter in taste!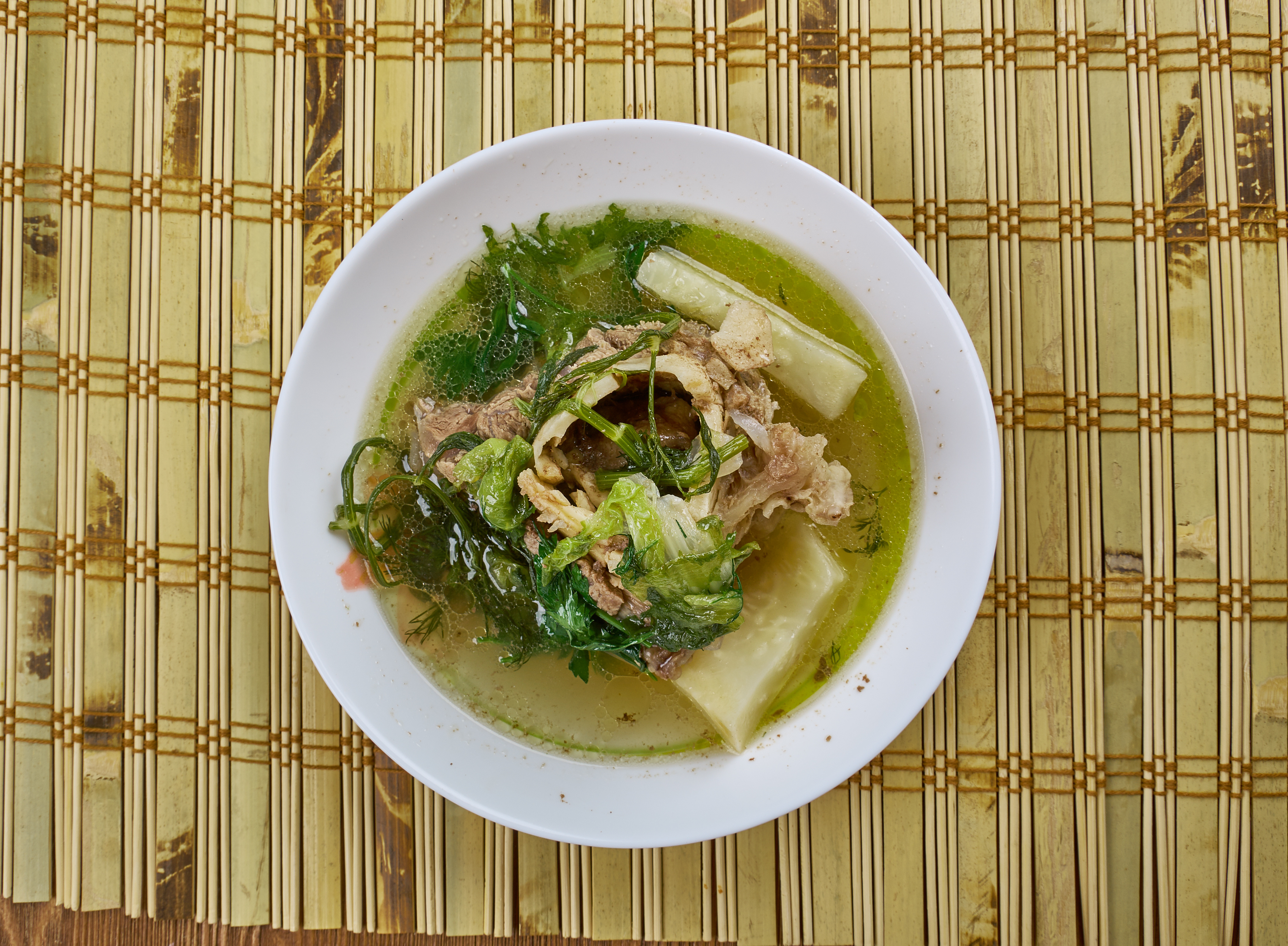 BITTER LEAF SOUP
"Insider Foodage"
*Largest City (ies): Lagos
*Culinary travel destination(s):
*%Urban to Rural: 50.3%
*Primary Agricultural Exports: vinegar, cashew nuts,, cocoa,
*Population: 197,740,832
*Food expenditure for one week: $290.78
*Caloric intake available daily per person: 2,710 kcal
*Alcohol consumption per capita: 13.40 liters
*Obese population: 8.9%
*Big Mac Price: $4.94
*Meat consumption per person per year: 8.8
*Prevalence of Hunger: 25.5 Global Index Score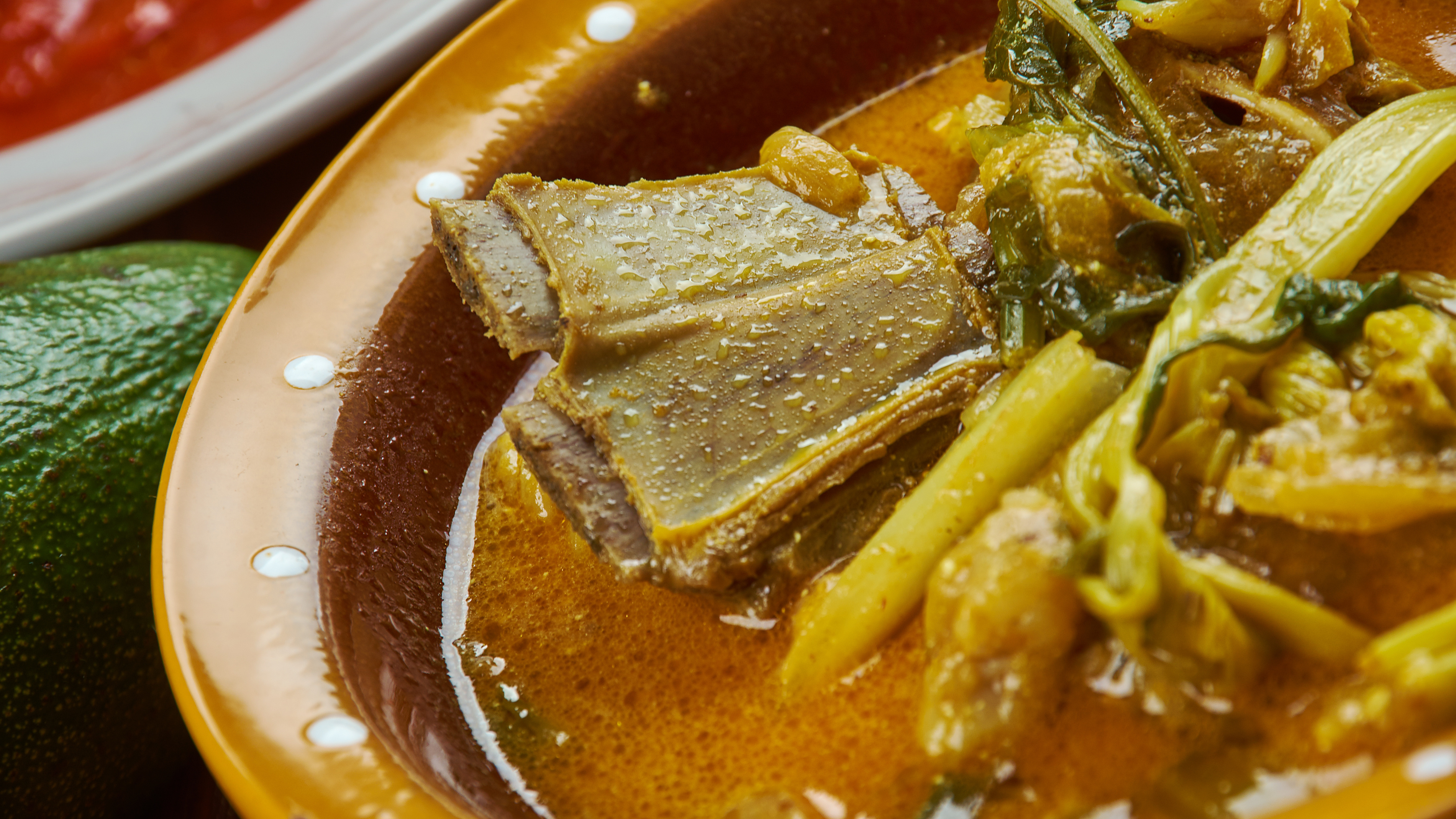 NIGERIAN ORA SOUP
Author
Kassandra Jones
Tags :
Kitchen Connection
Nigeria
Featured
Country
Nigerian
Food
Travel
Kitchen Connection

Using this space to Connect you with the world, your world!