Kitchen Connection - Kitchen Connection Goes to: Puerto Rico!
Back to Blogs
Puerto Rico remains warm all year round. Having a tropical climate, everyone wears their most beautiful tans daily. Average temperatures year round are near 80 °F (26.7 °C) in lower elevations and 70 °F (21.1 °C) in the mountains.
If you get the chance to visit, you cannot leave without having rum while you are there. More than 70% of the rum sold in the U.S. comes from Puerto Rico. Bacardi and Don Q are the largest producers on the island, so if you are looking for a good time, grab some rum in one of these categories: light, dark and añejo, or aged.
Two of the oldest churches in the Americas - Iglesia de San José and Catedral de San Juan - lie in Old San Juan. Both were built in the early 1500s; they are beautiful, historical monuments that should be admired when on the island.
Insider Footage
Country: Puerto Rico
Continent: Caribbean
Capital: San Juan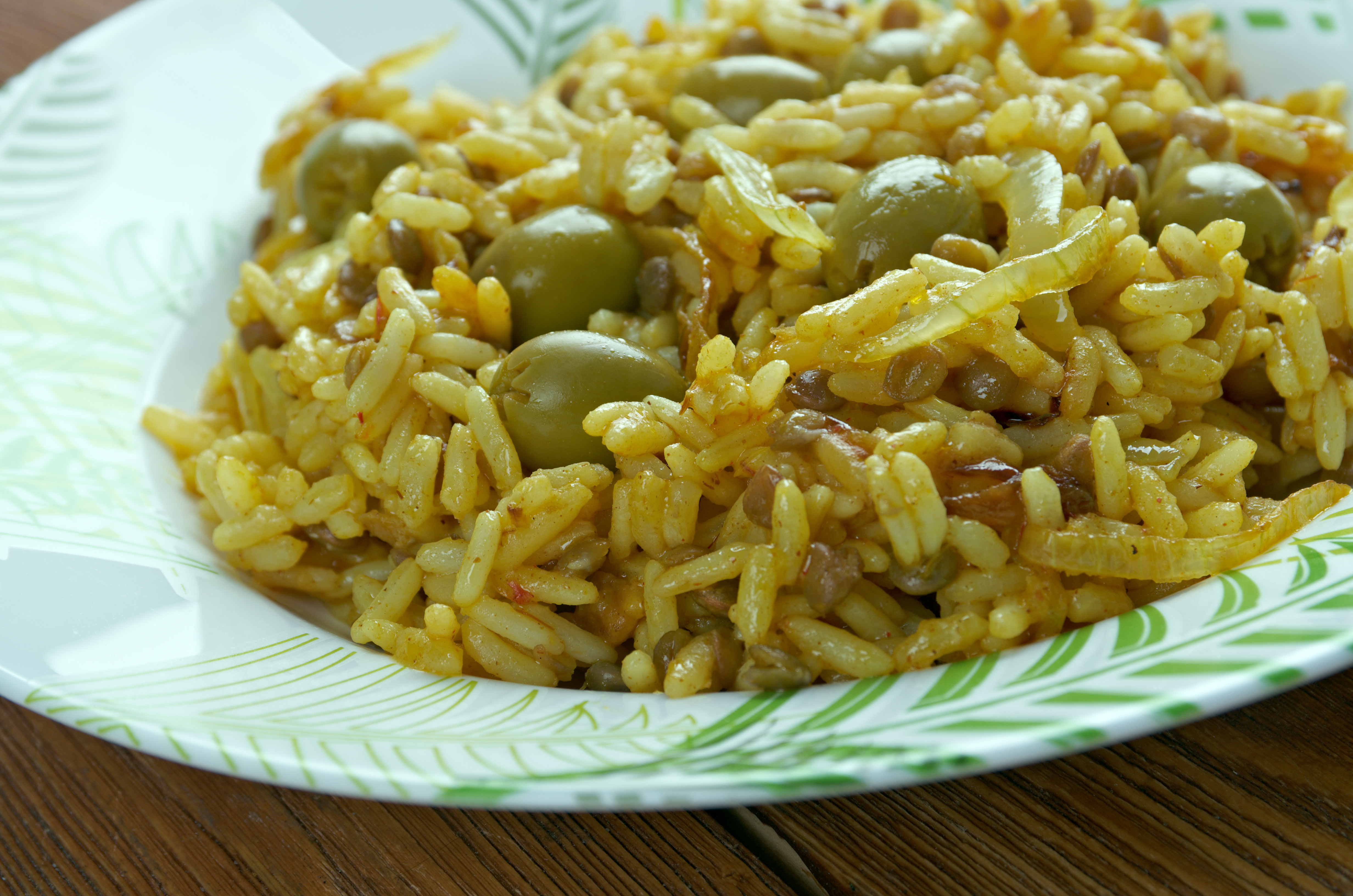 Arroz con Gandules
Arroz con gandules is a combination of rice, pigeon peas and pork, cooked in the same pot with Puerto Rican-style sofrito. This is one of the signature rice dishes of Puerto Rican cuisine.
Largest City (ies): San Juan & Bayamón
Culinary travel destination(s):
Primary Language(s): Spanish and English
%Urban to Rural: 93.6% Urban vs. 6.4% Rural
Primary Agricultural Exports: Sugarcane, coffee, pineapples, plantains & bananas
Population: 3.548 million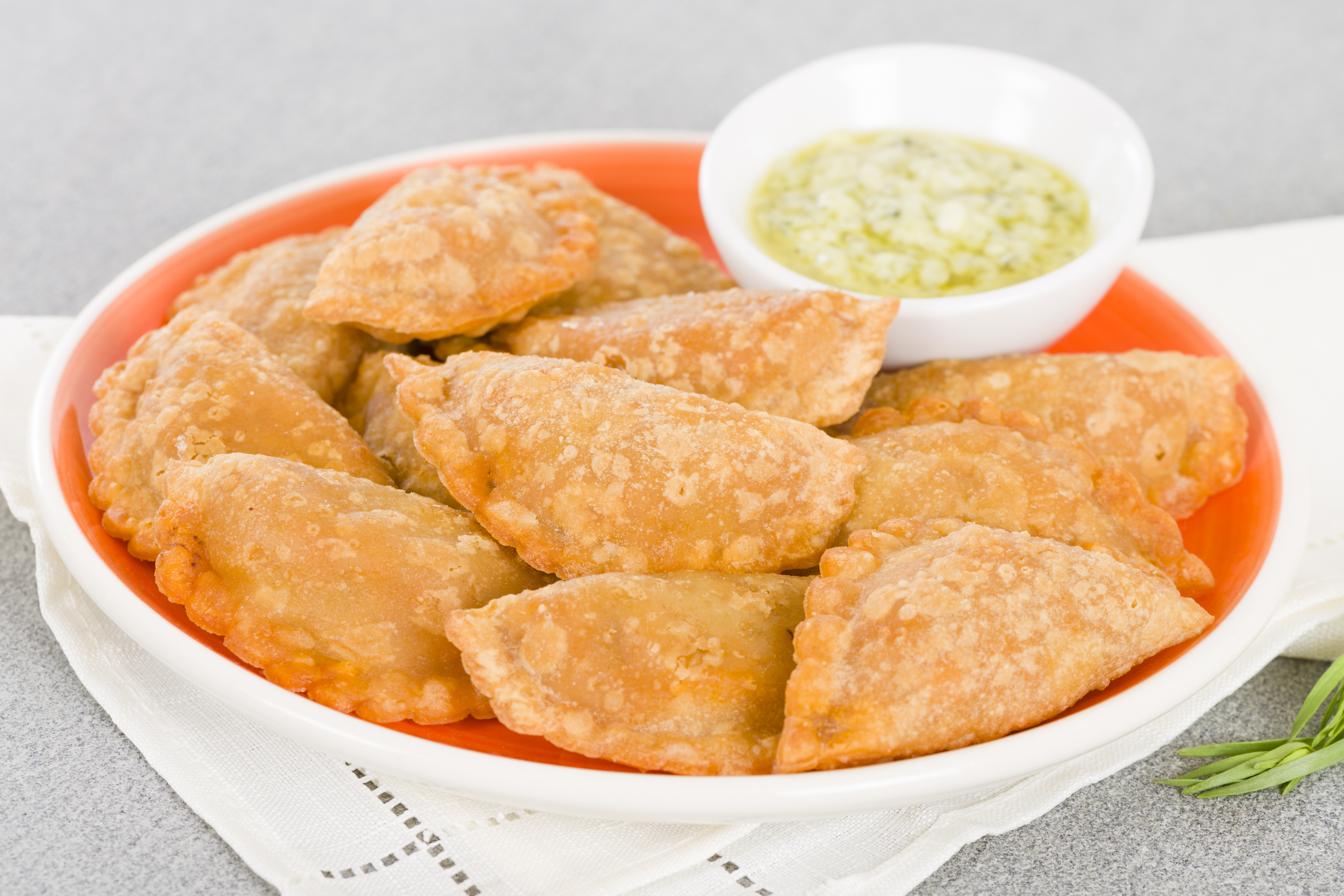 Empanadillas
An empanada is a stuffed bread or pastry baked or fried in many countries in Latin America. The name comes from the Spanish verb empanar, meaning to wrap or coat in bread.
*Food expenditure: $28 per day
*Alcohol consumption per person: 5.4 litres
*Obese population: 65.9% is overweight or obese
*Big Mac Price: $7
Prevalence of Hunger: <5% NO significant number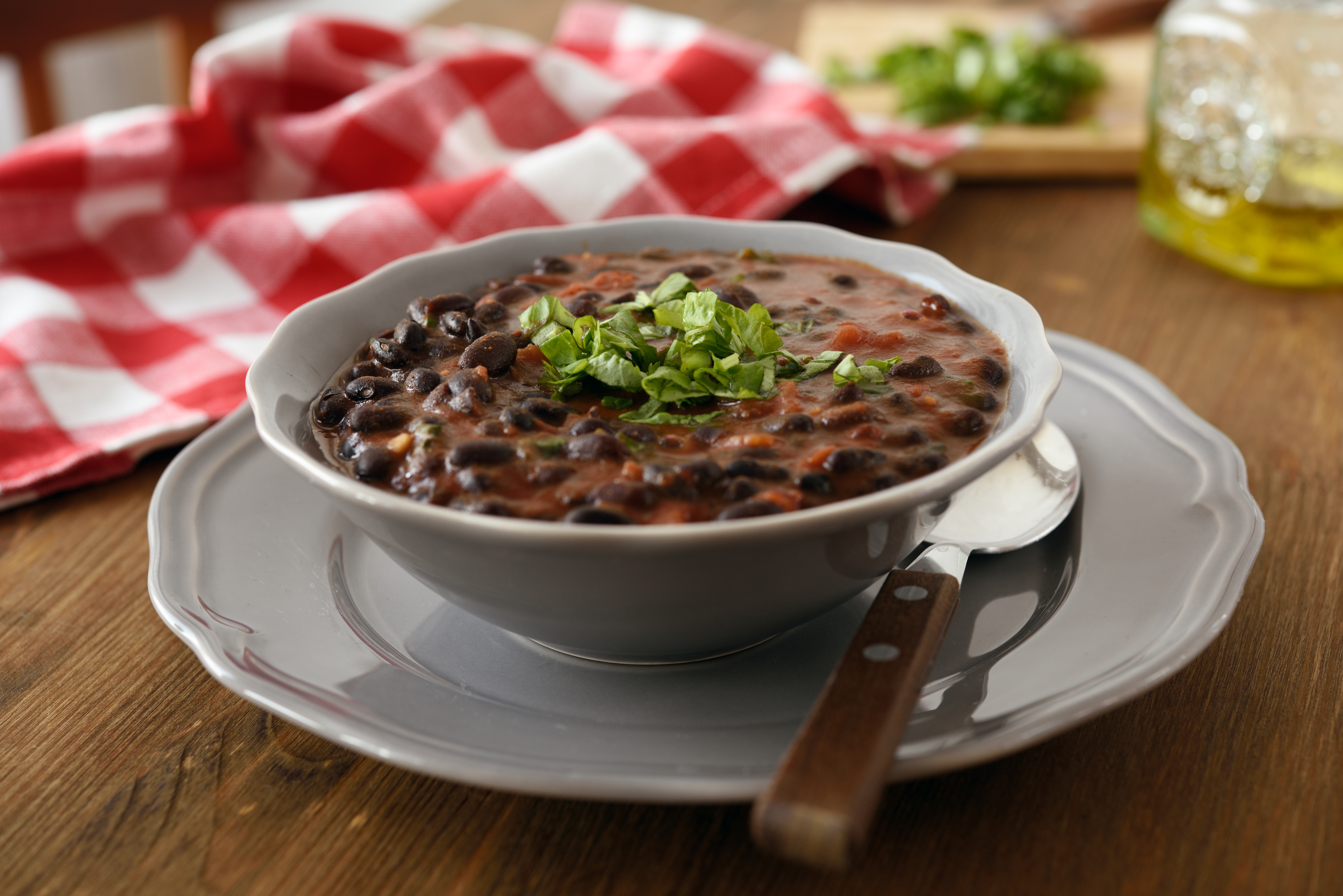 Frijoles Negros
Frijoles negros is a nutritious dish made with black beans, prepared in Cuba, Venezuela, Puerto Rico, Mexico, and other nations in Latin America.
Culture:Puerto Rico is a rich melting pot of cultures, although, the strongest influences come from the Taino Indians, Spain and Africa. Over the centuries, these cultures have left countless customs and traditions that can be traced back to ancestors.
National Dish (es): If mofongo is the unofficial standard of Puerto Rico, arroz con gandules is the national dish of the island. Pigeon peas with rice has distinctly Caribbean roots, but the 'Rican twist to the dish is its secret sauce, known as sofrito.
National Drink(s): Pitorro is a distilled spirit from Puerto Rico, referred to as "moonshine rum." Pitorro is usually much stronger than commercial rum. At times, its alcohol content surpasses 100 proof. It is often homemade and a part of traditional Puerto Rican holiday celebrations and used in Coquito.
Special Holiday Foods: Puerto Ricans celebrate Christmas with a variety of food including crispy plantain fritters with stewed shrimp, classic pernil asado, and roast pork shoulder with a spicy sweet sauce. They also serve plenty of coquito, a festive, tropical eggnog flavored with coconut and rum.
Fun foodie facts: The world's largest single-dish radio telescope is located in Puerto Rico. The dish is measured to be 1000 feet in diameter and spans about 20 acres.
Tags :
Kitchen Connection
Puerto Rico
Featured
Country
Food
Travel
Kitchen Connection

Using this space to Connect you with the world, your world!