Kitchen Connection - Kitchen Connection Goes to: Syria!
Back to Blogs

Flag of Syria
Syria is a country bordered by Lebanon, Turkey, Israel, Iraq and Jordan. Syria is currently facing the largest refugee and displacement crisis. Despite this issue, Syrian culture stays true to its roots. Syrian cuisine is rich and used a wide variety of ingredients. With influences from the Mediterranean, Greece, and Southwestern Asia, Syria exhibits its history through its food. Main dishes from Syrian cuisine consists of kibbeh, hummus, tabbouleh, fattoush, shawarma and baklava.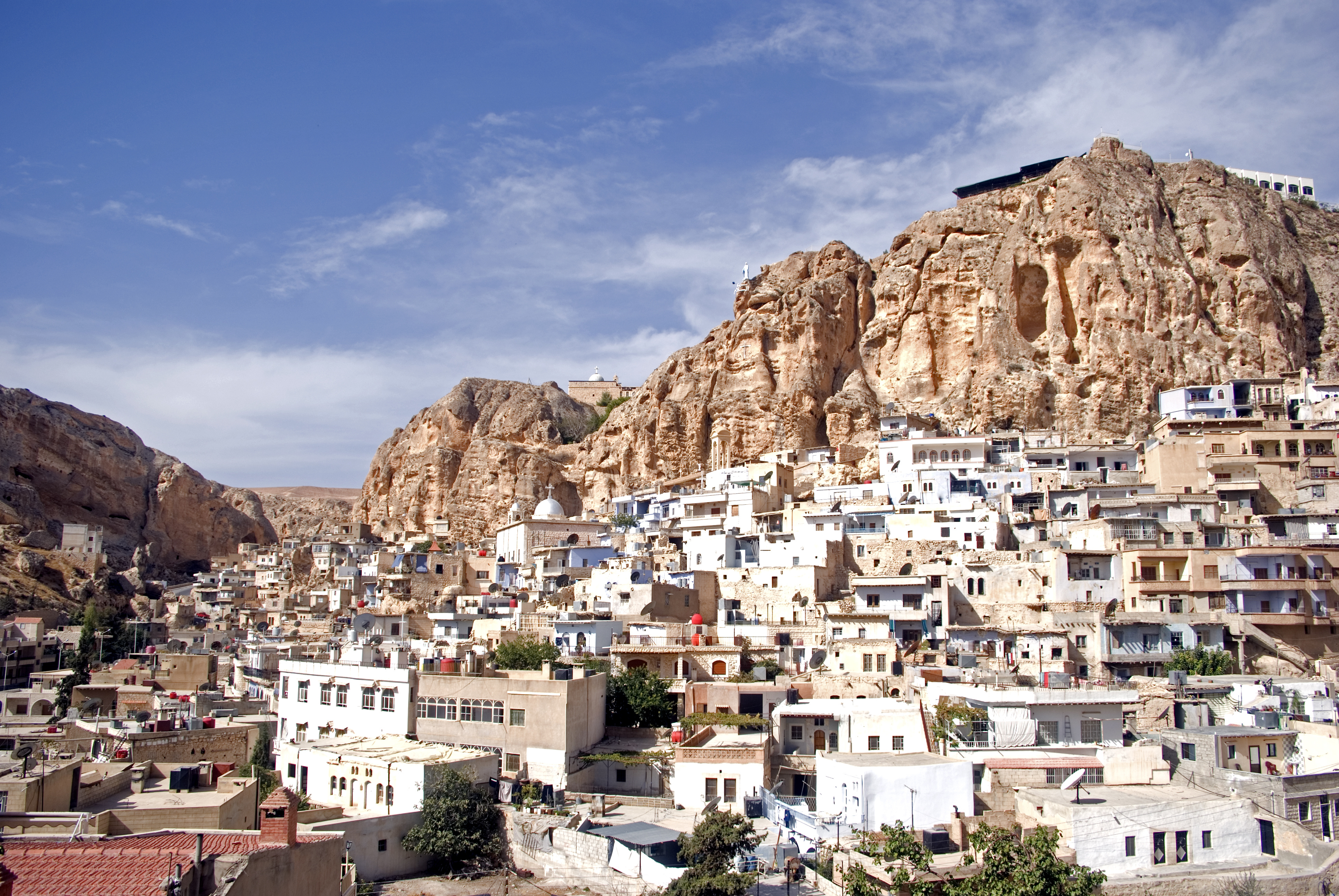 Aramaic village, Maalula, Syria
Official Name: Syrian Arab Republic
Capital: Damascus
Official Language(s): Arabic
National Dish(es): Kibbeh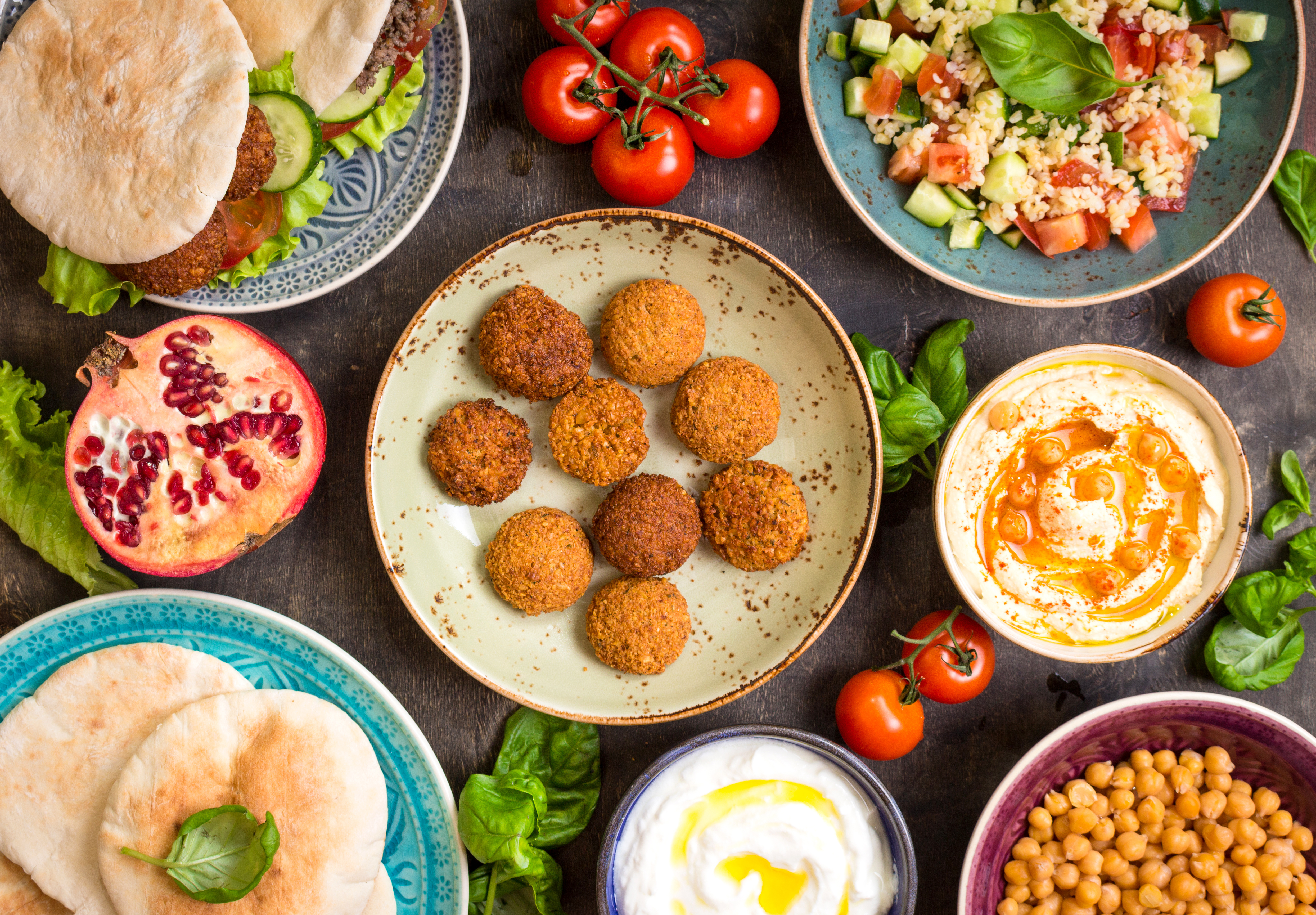 Table served with middle eastern traditional dishes
Fun Facts:
Syria is a founding member of the United Nations.
Damascus, the Syrian capital city, is the oldest city in the world.
Syria, Lebanon, Israel and Jordan come together at the "Shouting Valley," called so because people used to shout to their relatives at this point.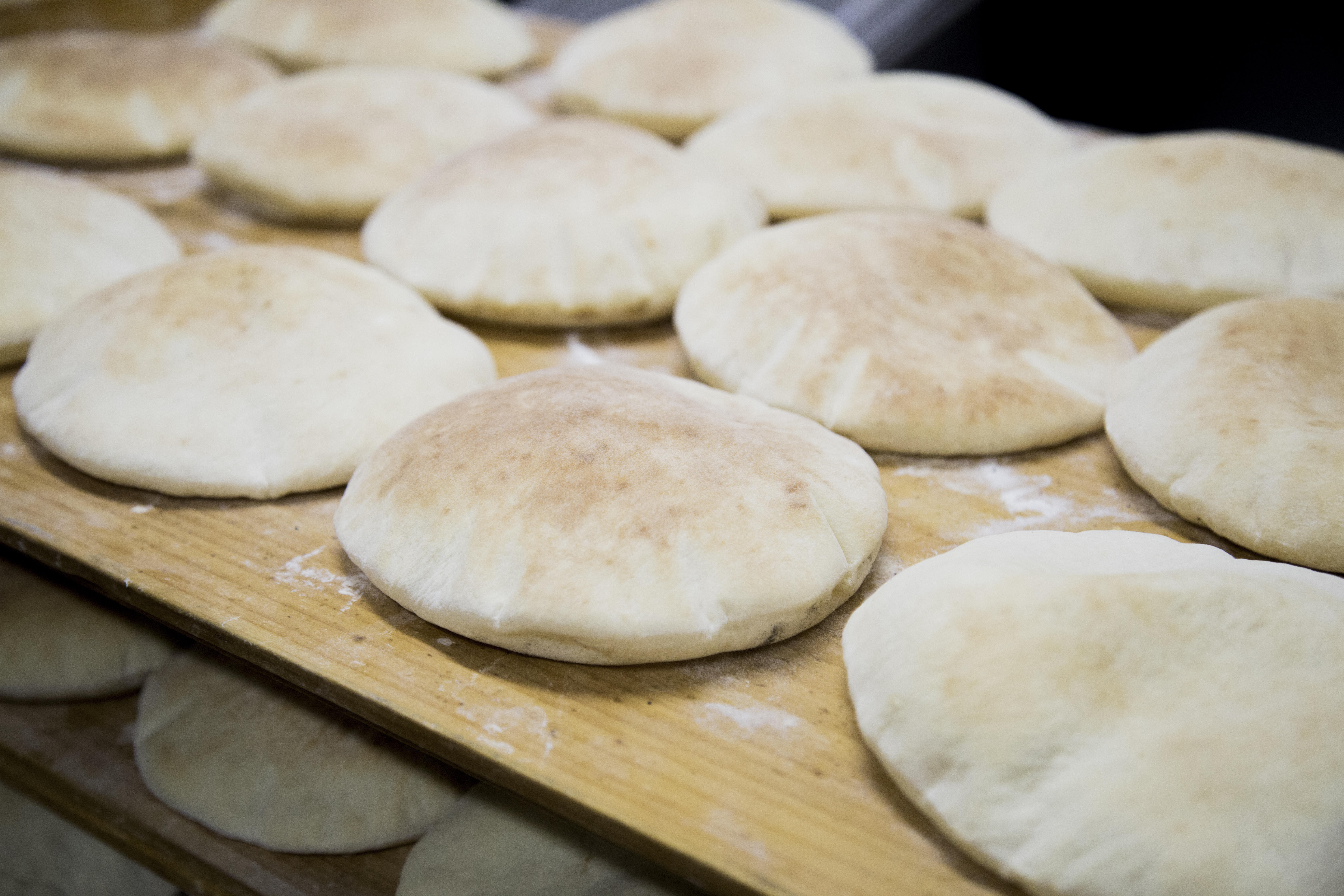 Baking Syrian Bread on Oven
"Insider Foodage"
Country:
*Continent: Asia
*Capital: Damacus
*Largest City (ies): Damacus
*Culinary travel destination(s): Aleppo, Damascus, Latakia
*Primary Language(s): Arabic, Modern Standard Arabic
*%Urban to Rural: 58.06% Urban, 41.94% Rural
Population: 23,614,545
*Food expenditure for one week: $22.17
*Caloric intake available daily per person: 3040
*Alcohol consumption per person: 0.76 litres
*Obese population: 18,269,868
*Big Mac Price: $14
*Meat consumption per person per year: 96 kg
*Culture: By Muslim tradition, marriage is arranged by the couple's families. While more leniency is now allowed, particularly in cities and among the upper classes, it is still extremely rare for a couple to marry against their family's wishes. According to the constitution, the state has assumed the duty of protecting and encouraging the institution of marriage. Nonetheless, the marriage rate has declined because of housing shortages, inflation, rising levels of education, bride money, and the prohibitive cost of weddings.
*National Dish (es): Syrian HummusSyrian Manoushi Bread Tabbouleh Fattoush Freekeh with chicken Kibbeh bil sanieh Syrian Lamb with Green Beans and Rice Syrian cigar nut pastries with orange-honey cream Baklawa
*National Drink(s): Arak
*Major Holidays/Special Holiday Foods: Holiday TypeMondayNew YearPublic HolidayThursdayRevolution DayPublic HolidayApr 1SundayEaster DayObservanceApr 8SundayOrthodox Easter Day Public HolidayApr 17TuesdayIndependence DayPublic HolidayMay 1TuesdayMay DayPublic HolidayMay 6SundayMartyrs' DayPublic HolidayJun 15FridayEid al-FitrPublic HolidayJun 21ThursdayJune SolsticeSeasonAug 22WednesdayEid al-AdhaPublic HolidaySep 12WednesdayMuharramPublic HolidaySep 23SundaySeptember equinoxSeasonOct 6SaturdayOctober Liberation DayPublic HolidayOct 25ThursdayDaylight Saving Time endsClock change/Daylight Saving TimeNov 21WednesdayThe Prophet's BirthdayPublic HolidayDec 21FridayDecember SolsticeSeasonDec 25TuesdayChristmas DayPublic Holiday. Syria Christmas Cruller
*Fun foodie facts: Syrian food is either very sweet or very sour.
*Main religions: Sunni Islam
*Banquet (party) dishes: Kufta Kabab, Red Burgul Pilaf, Lemon-Garlic Thin steaks, Syrian meatballs, Kibbeth Pies, Potato Stew, Stuffed artichoke hearts, Lentil Pilaf, Upside down eggplant and rice cabbage rolls, Chilli Fish
*Indigenous communities and their dishes:Alawis, Kurds, Isma'illi Shias, Armenians, Assyrians
*Native species: The Asiatic lion and cheetah, Caspian tiger and leopard (subspecies P. p. nimrand P. p. tulliana) used to be present, but they have died out in the country, and so the brown bear and the gray wolf are the largest carnivores remaining. Also present are the red fox, striped hyena, golden jackal, Egyptian mongoose, least weasel, marbled polecat, honey badger, European badger and European otter. The cat family are represented by the caracal, jungle cat, sand cat and wildcat. Grazing animals include the mountain gazelle and the goitered gazelle, the roe deer, wild goat, Nubian ibex and Arabian oryx. There are also rock hyrax, hedgehogs, hares, shrews and bats. The many species of rodents include squirrels, dormice, jerboas, gerbils, hamsters, mole-rats, jirds, voles, rats, mice and spiny mice.[9][10]
*SDGs that are especially prevalent in the respective country: 1,3,4,5,13
Tags :
Kitchen Connection
Syria
Featured
Country
Syrian
Food
Travel
Kitchen Connection

Using this space to Connect you with the world, your world!